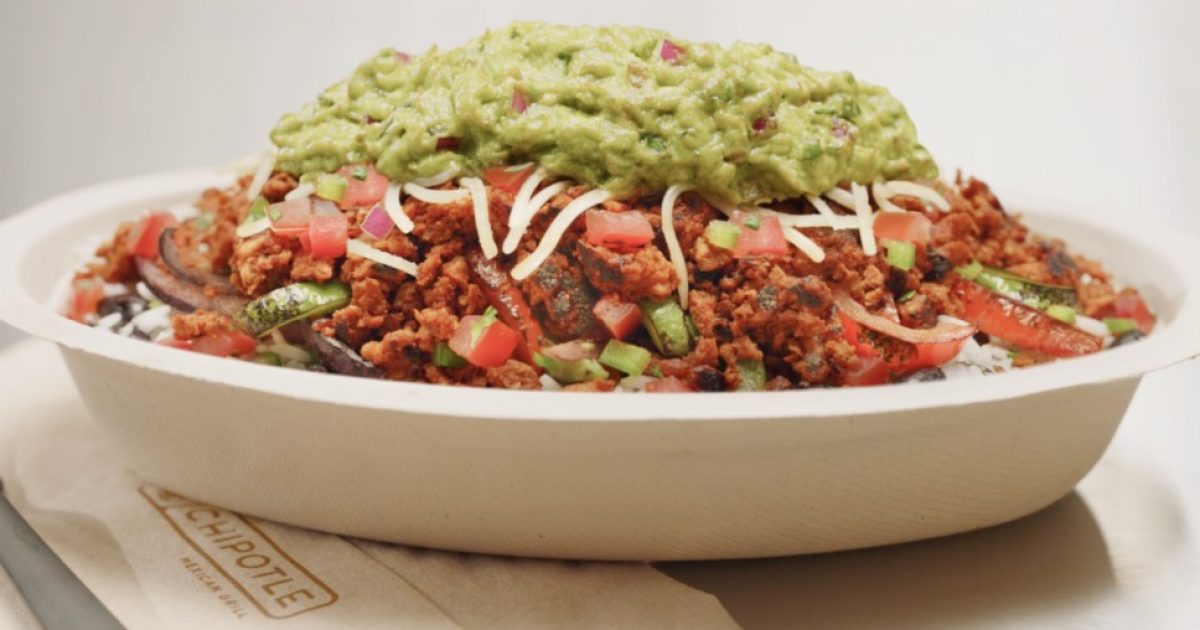 For vegan food watchers, whose numbers are increasing exponentially, a new sighting has been made. Chipotle Mexican Grill has added plant-based chorizo to its menu.
"Enjoy the flavors of real ingredients like Spanish smoked paprika, adobo chili peppers, and garlic. Plus, 16g of pea protein," the company advertises on its website, emphasizing that pea protein is "grown on a farm, not in a lab."
The product, which be offered on a limited-time basis, scored high marks from customers  who sampled it during a testing phase in Denver and Indianapolis in 2021, according to Nation's Restaurant News.
The release marks the company's second bid for a piece of the rapidly burgeoning vegan/vegetarian market, its first having been Sofritas, a spiced, shredded tofu product, which was introduced in 2014.