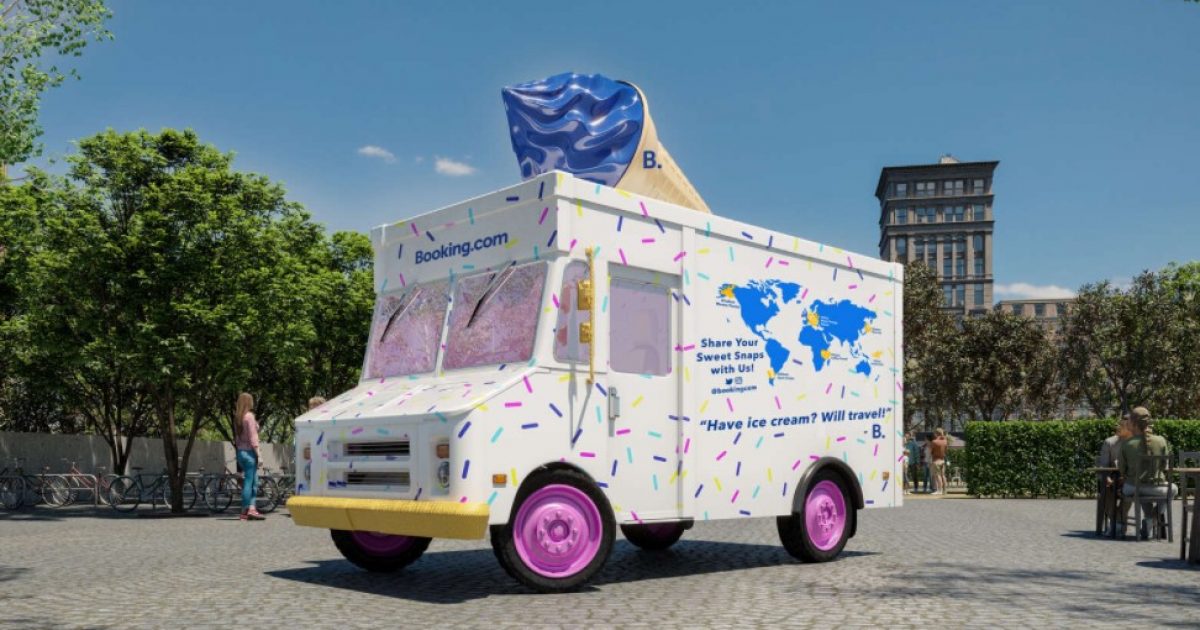 Talk about a kid turned loose in a candy store! To commemorate National Ice Cream Day, which falls on July 18, Booking.com is offering a real sweet deal on a getaway. The travel company is selling one-night stays in an ice cream truck parked in Union Square Park.
The truck will be fully stocked. Imagine having access to a milkshake making station. Prefer a sundae? Avail yourself of an endless toppings bar.
When bedtime rolls around, spread out on the king-size bed:
Your reservation also includes a "cold confectionary packed itinerary featuring a Downtown Manhattan ice cream shop walking tour, tickets to the Museum of Ice Cream and more." The price per night? $7.18 (the digitized form of the date).
Booking.com's ice cream truck is available to book for two separate, one-night stays. Bookings open on Friday, July 16, at 10 a.m. and are available on a first-come, first-served basis. Overnight stays are available on Saturday, July 17, and Sunday, July 18.