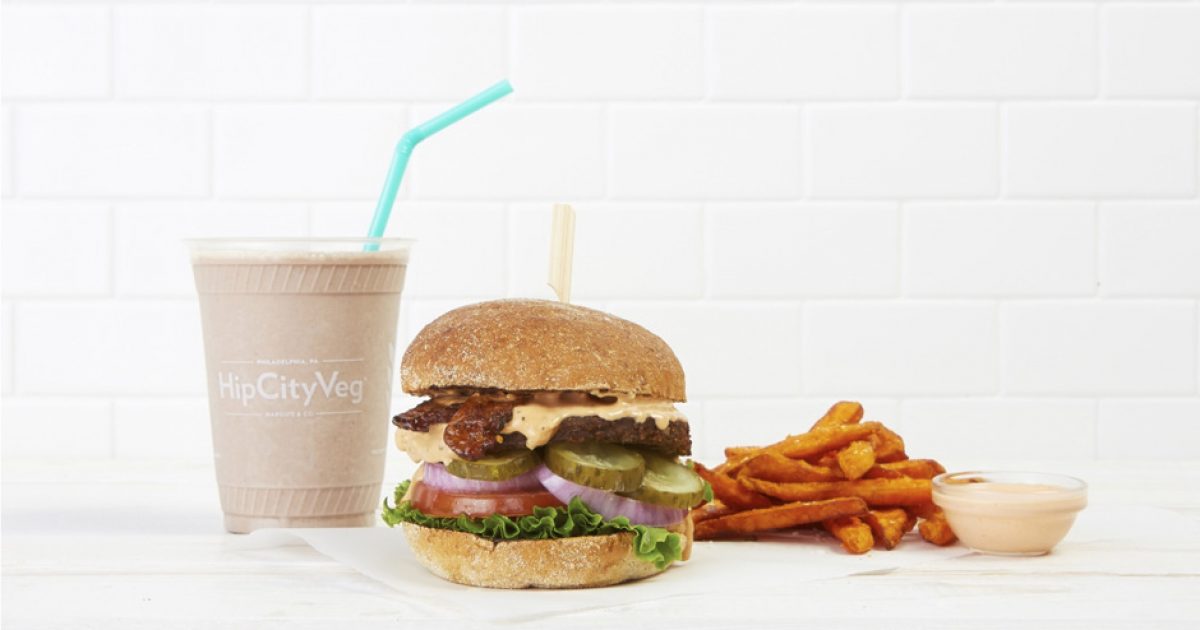 To your health? Not necessarily.
To those who doubt the validity of the vegan revolution, I say, "Do the math." By my count, four new vegans restaurants have appeared in the last two months, including a branch of Copper Branch, the world's largest plant-based restaurant chain, and a fifth — a branch of PLNT Burger — is reportedly in the works.
The move away from animal proteins toward plant sources is unquestionably good for the planet and it's mostly good for humans. But why only mostly? Because, with apologies to Gertrude Stein, fried food is fried food is fried food. And two of the restaurants that have opened — Vegan Grill on St. Marks Place and HipCityVeg on East 12th Street — specialize in vegan versions of all your fast-food favorites: burgers, fries, and shakes. Add in battered and deep-fried "chick'n" cutlet sandwiches, and you begin to get the picture.
How bad does it get? According to Philadelphia Magazine (Philly is the birthplace of the HipCityVeg mini-empire), HipCityVeg's nutrition stats, while not available at the store, can be found on the website MyFitnessPal. There you learn that the chain's vaunted Philly cheese steak (grilled onions, mushroom, organic ketchup, and mozzarella cheese) provides 550 calories, 78 grams of carbohydrate, 24 grams of protein, 15 grams of fat, and a whopping 1,010 milligrams of sodium. A registered dietitian consulted by the magazine notes that the sandwich is healthier than the versions found at Geno's or Pat's, but is still still high in carbs, sugar, and sodium.
What's preferable? The curry tofu wrap. But you didn't need a registered dietitian to tell you that, did you?
The bottom line is that if you are going out for vegan food, know what you are getting. And if your plan is to order a burger, fries, and shake, fuhgeddaboudit it.
See also…