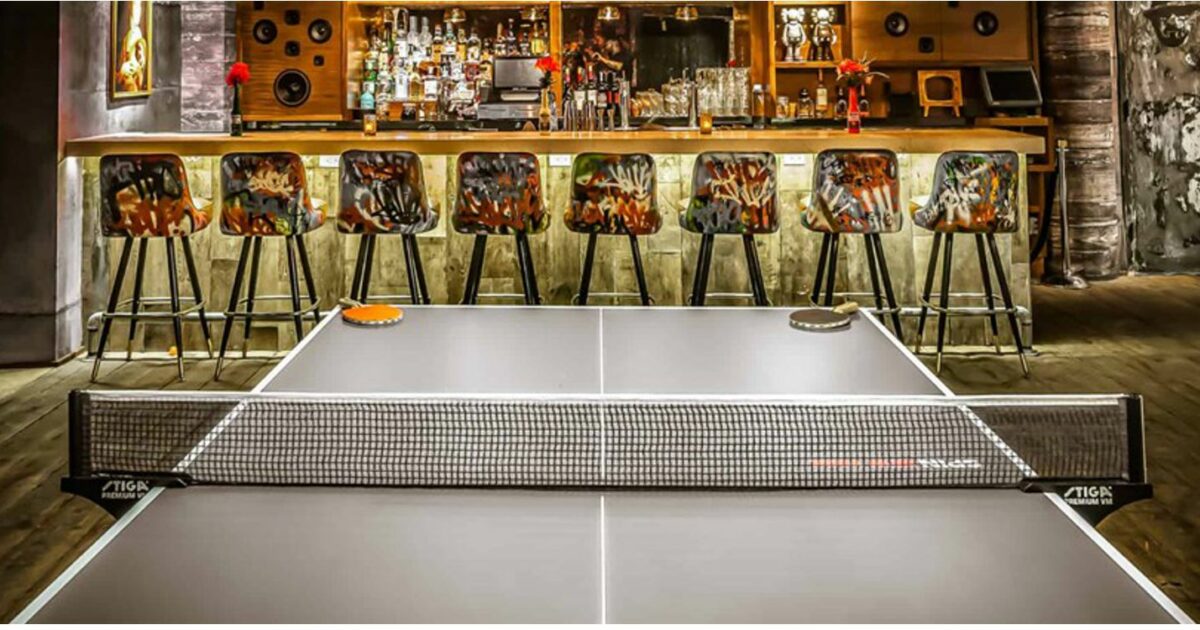 Have you heard the one about the four-decades-old comedy club that was transformed into a ping pong bar? If you have, it was probably via the New York Post, which also reports  that the curtain went down on the Times Square comedy club Carolines on Broadway for the last time on New Year's Eve. The cavernous space has since reopened and is now home to a branch of SPIN, a chain of ping pong emporia with outlets in Boston, Chicago, San Francisco, and Toronto, to name a few. There is already a New York location in Flatiron.
The addition of ping pong to the entertainment scene is part of the trend toward bar/restaurants with extracurricular activities manifest in such venues as Live Axe in Soho, where you can vent your frustrations by hurling lethal weapons between drinks and nibbles.
The fee for tables at SPIN varies with the locality. The cost to play at the Flatiron facility is upwards of $59 per hour per table. The food is as casual as you might expect (pizzas, sandwiches, and tortilla-based creations), and more than a dozen draft beers are on hand, along with a fair selection of cocktails and a handful of wines.
See also…