It all started when a website called College Beer Review (what else do college kids have to worry about?) reviewed a product called Leinenkugel Berry Weiss and declared that it tastes like Fruity Pebbles, the breakfast cereal introduced by Post at the height of popularity of "The Flintstones." Anyway, the dye was cast. The association stuck, and if you google Leinenkugel Berry Weiss, which is naturally flavored with blackberries, elderberries, and loganberries, you are certain to come across the claim that it tastes like Fruity Pebbles.
Which naturally inspired rival breweries to produce beers made with actual Fruity Pebbles. First up was DuClaw Brewing Co., which in 2019 came out with its Sour Me Unicorn Farts, made with edible glitter in addition to the cereal.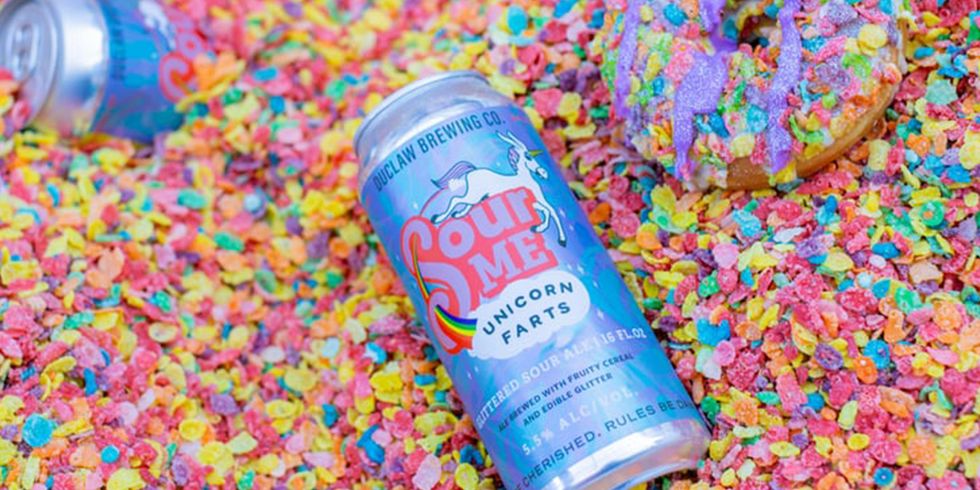 Then earlier this year, Crooked Hammock Brewery released Yabba Dabba, a "fruited cereal sour," complete with Flinstoniana on the can. The beer is also said to exhibit flavors of sweet and tart cherry, lemon, orange, and lime zest.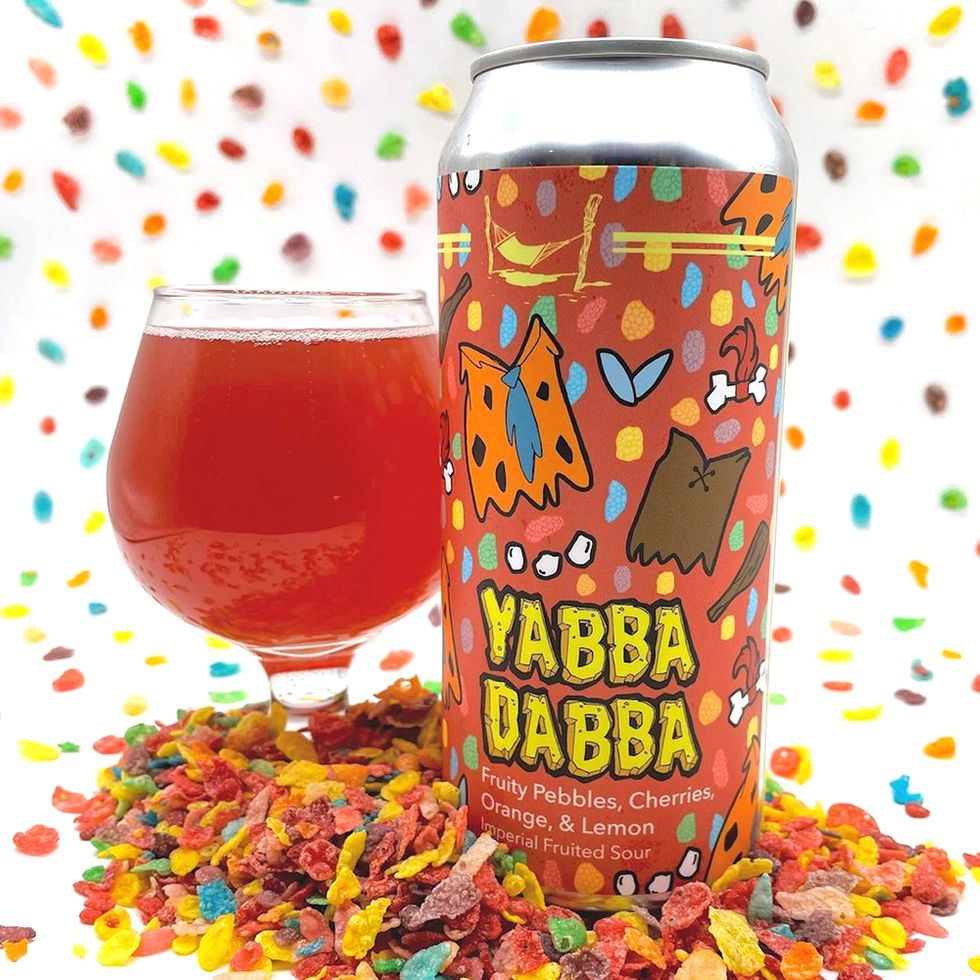 See also…