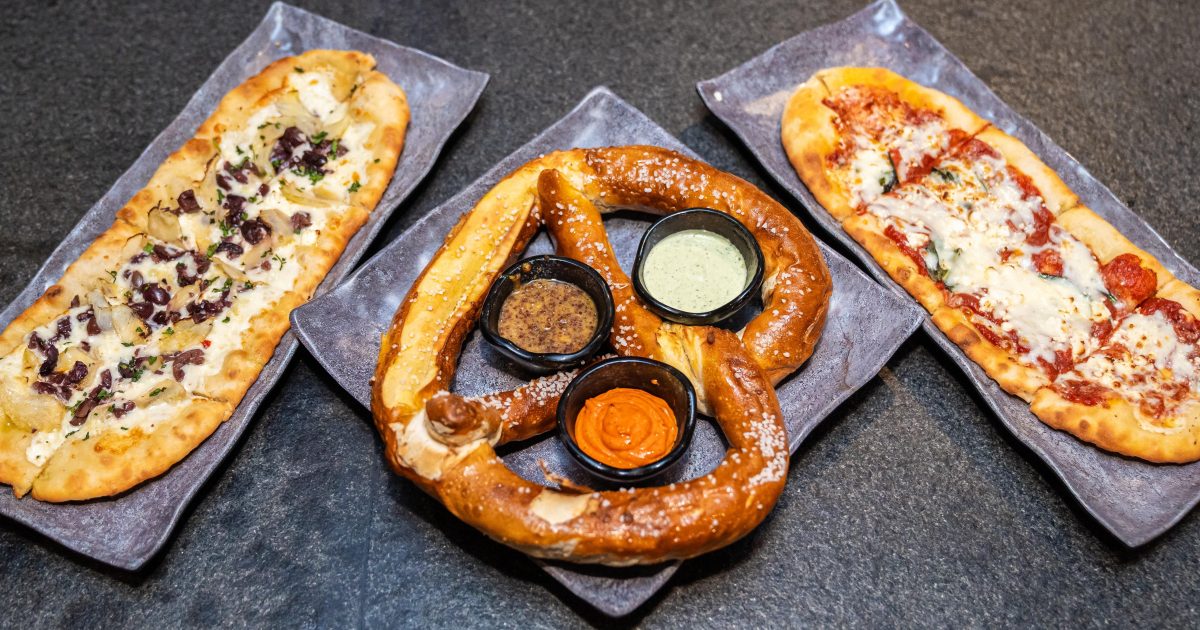 If you live in the boroughs and your passions run to unleashing your inner Viking, you're probably familiar with one or more of the hangouts for axe-throwing enthusiasts, whose numbers are growing.
If you live in the city and have been wondering when the first axe-throwing hangout would open, your prayers have been answered. It's called Live Axe and it makes its home in the heart of SoHo.
Live Axe boasts eleven throwing cages with "cage captains" to instruct you in how to execute the proper technique as well as the safety rules. Grasp the axe handle, take aim at a target with a picture of your boss planted firmly in mind, and let fly. Enthusiasts insist that hurling the razor-sharp blade provides a great release.
Like any physical activity, axe throwing builds an appetite and thirst, toward which end Live Axe offers a full menu. Among the starters you'll find flatbread pizzas, one of which comes topped with mozzarella, feta, kalamata olives, artichoke, white truffle oil, and cilantro.
Mains include a "peasant sandwich" — lamb confit in a Middle Eastern jus with lettuce, onion, tomato, and cabbage mix slathered with the house aïoli (something no house should be without) — and braised barbecued short ribs served on a pile of garlic mashed potatoes.
The beverage program offers several signature cocktails. Cat Noir is the name given to a blend of absinthe, Midori, lime juice, simple syrup, and egg white, the entirety garnished with dehydrated orange juice. If you'd prefer mezcal combined with chile liqueur and mango juice, they've got your number. Just ask for it as "Mez-Skull."
Main courses run $19 to $21, cocktails from $17 to $21. Axe-throwing costs $44.99 per person, $50 on weekends.
Live Axe, 96 Lafayette St., 888-812-9060.