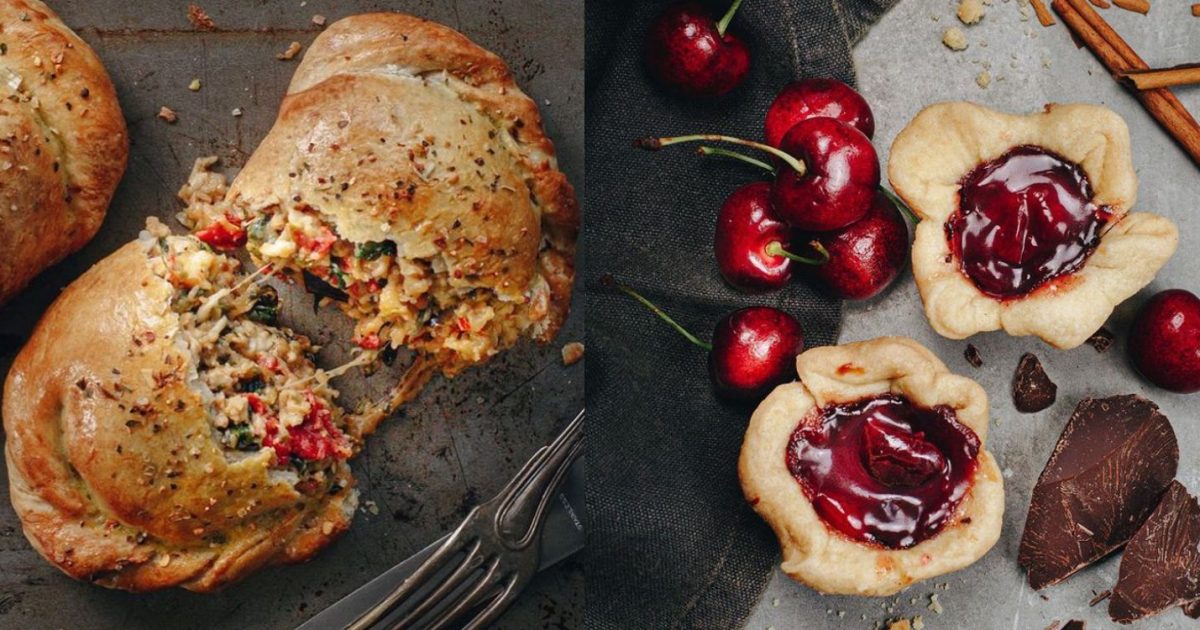 There are two kinds of people in the world — those who could happily subsist on pies alone and those who could not. I suspect there are fewer of the former than the latter, but our numbers are legion.
If you are one of us, your heart will be gladdened by the news, if you haven't already heard it, that a new source of handpies has opened. Its name is Oggies, and it lives in the DeKalb Market Hall in downtown Brooklyn.
Oggies's founder, Jerry Brimeyer, appears to be one of us. He grew up on a farm in Iowa, where his mother, he claims, made "the best darn pies you ever did taste." When he grew up he moved to England, where he discovered the Cornish pasty, and then to New York, where his hankering for pies and pasties prompted him to start cranking out and selling his own.
At Oggies, you will find an ever-changing array of "Morning Pasties," including an almond butter and berry variant and a croque madam with all the requisite ingredients: ham, eggs, and Gruyère, bound together with a savory béchamel.
You will also find an assortment of "Lunch 'n Later Pasties" (chicken pot pasty, anyone?), steak and mushroom (a nod no doubt to Brimeyer's time across the pond) and a host of "Sweetie Pies" — tart cherry, granny's apple, blueberry lavender. Frittatas, too.
Oggies's, DeKalb Market Hall, 445 Albee Square W. (nr. Fulton St.), Brooklyn, is open 11 a.m. – 8 p.m. Monday through Saturday and noon – p.m. Sunday.
See also…