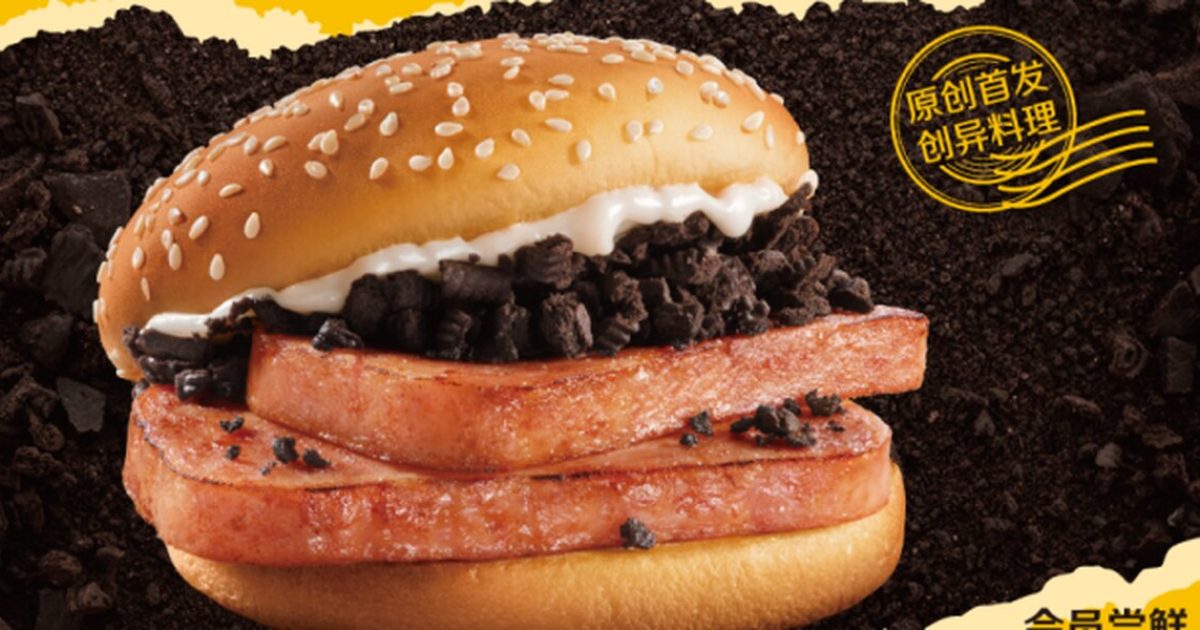 As noted in AppleEats's fast food trivia quiz, fast food restaurant menus in different regions of the world feature items that seem … well — foreign to Americans. KFCs in China, for example, sell a version of the familiar Chinatown rice porridge congee, while at Wendy's in the Philippines you can order a Frosty flavored with coffee jelly.
But the latest offering from McDonald's, which combines two familiar American taste sensations — Spam and Oreos — sounds just plain weird. Styled the Lunchmeat Burger and described appetizingly as "two slices of Spam, a product of Hormel Foods LLC, and Mondelez International's Oreo cookies, topped with mayonnaise," the sandwich is one item in a series of "members only" promotions to be released on Mondays in China, according to the Associated Press.
McDonald's said it planned to sell no more than 400,000 of the "Lunchmeat Burgers." It wasn't clear how many have been sold or how many people who flooded social media with scathing comments had eaten one.
But some comments on McDonald's blogsite do provide a window on how the sandwich tastes. One dissatisfied customer wrote, "When you hate someone but have to invite him to dinner, you can ask him to eat McDonald's Oreo lunchmeat burger."