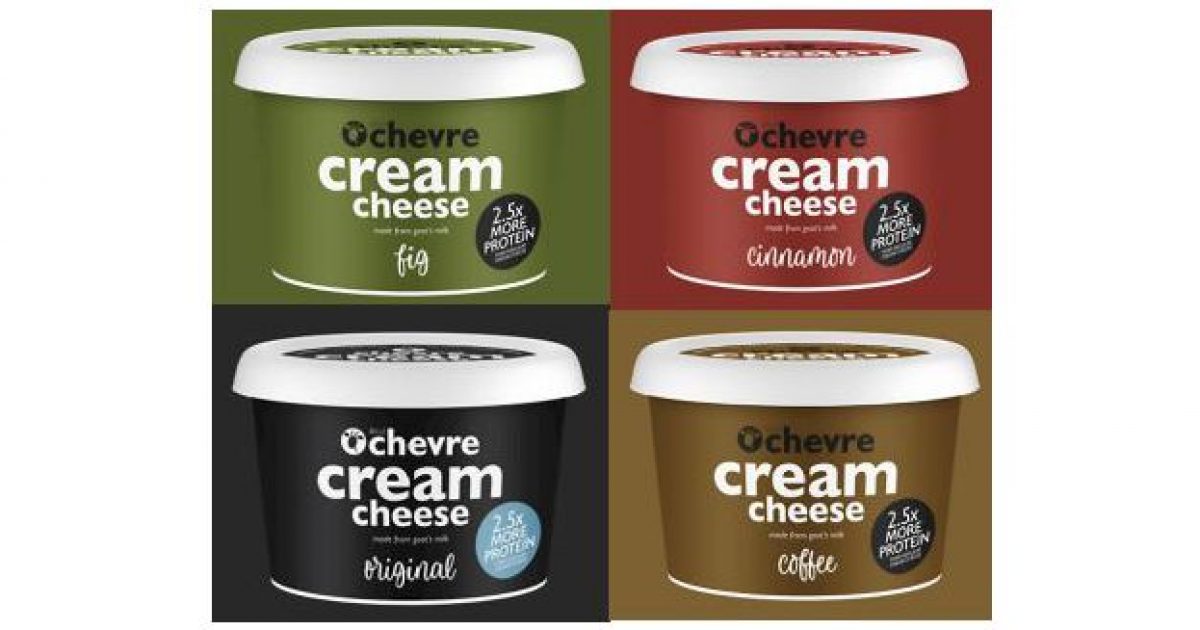 If you go to the deli counter at your local supermarket you are apt to find any number of flavored cream cheese, such as chive cheese and lox cream cheese. But imagine you set out to invent not a new flavor of cream cheese but a new creamed cheese. The outside-the-box thinkers at Belle Chevre, a 30-year-old Alabama company, have done precisely that. Introducing the first cream cheese made from goat's milk.
Belle Chevre immodestly but justifiably describes its product as the "better cream cheese." Our panel of ten taste testers couldn't agree more. The product has a delightful tang not found in ordinary cream cheese. It's also more nutrient-dense, containing two-and-a-half times the amount of protein as ordinary cream cheese, is lower in fat, cholesterol, and lactose, and contains no sugars or carbohydrates.
But the most noticeable difference is in flavor. Belle Chevre is delicious on crackers or a toasted bagel. We also tried blending a couple of tablespoons into our favorite recipe for scrambled eggs (found here) and discovered it added a luxurious creaminess and richness.
Belle Chevre comes in a pure ("original") form as well as a half-dozen or so flavored variants. Of these we sampled the fig, blended with fig preserves (delicious on a cinnamon bagel), pumpkin, and garden veggie. All are tasty, though the purists among us were drawn most to the unadulterated goat cream cheese.
Belle Chevre is available online, direct from the manufacturer, and sells for $3.99 per 6-ounce container. It is also available in the New York area at Walmart, the nearest branch of which is in New Jersey.