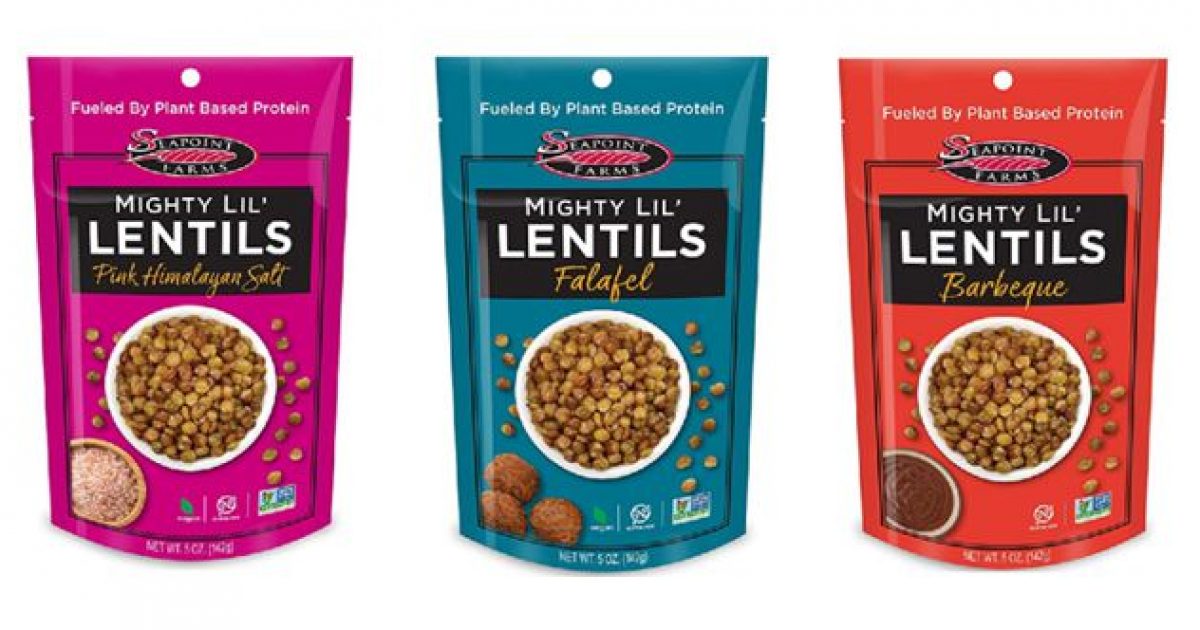 The New York Times's legendary restaurant critic Craig Claiborne was once asked by a reader whether cream froze well. Claiborne quipped back, "Yes, but the question you should be asking is whether it defrosts well."
Claiborne's witty retort could be applied to a whole range of foods and cooking techniques.  As an example, we once sampled a popcorn alternative made with sorghum instead of corn. It wasn't worth writing home about.
But every once in a while, a product crosses our doorstep that proves you can reinvent the wheel. Such a product is Mighty Lil' Lentils (ugh, the name), a protein-rich snack produced by Seapoint Farms. The package also recommends using the legumes as an ingredient, such as a salad topper, but we recommend sticking to snacking.
And we do recommend snacking on these little marvels. Mighty Lil' Lentils provide 150 calories and 5 grams of protein per quarter-cup serving. It's impossible to make an omelet this tasty without breaking a few eggs, which is another way of saying these aren't fat-free: A serving provides 10% of your Daily Value for fat — still less than many conventional snack foods.
The product comes in four flavors: Pink Himalayan salt (very good), barbecue (better), falafel (best), and cinnamon sugar, which got low marks from all tasters. (Cinnamon sugar and lentils simply don't mix.)
Several of our tasters equated the initial encounter with Mighty Lil' Lentils to a taking a mouthful of unpopped corn kernels, but the product actually delivers a delightful crunch, similar to that of Corn Nuts. Both the barbecue and falafel offer a nice jolt of heat..
If there's one stumbling block it's the price: Amazon carries Mighty Lil' Lentils for $13.36 per 5-ounce bag. If you can get past that hurdle, you can treat yourself to one of the better snack foods to come along in some time.