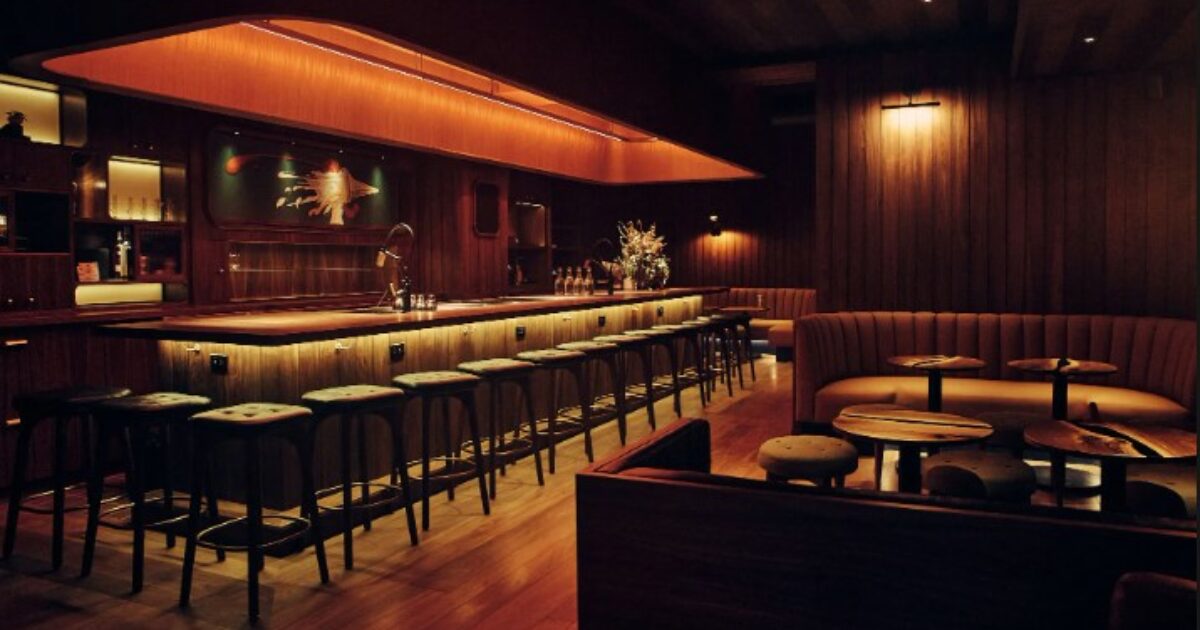 You know you've entered unfamiliar territory the moment you glance at the cocktail menu (not to be confused with the "taptail" menu) at Double Chicken Please, which was voted the top bar in the U.S. by The World's 50 Best and the sixth best on the planet, edging out Barcelona's Two Schmucks.
Among the one-of-a-kind concoctions that await you in the backroom (the front room is where taptails are sold) are "Red Eye Gravy" — Teeling Small Batch Irish Whiskey blended with coffee butter, corn, walnut, wild mushroom, and microwaved coppa — and "Japanese Cold Noodle," which can also be ordered as a mocktail. The boozy version is made of Bacardi Carta Blanca, pineapple, cucumber, coconut, lime, and sesame oil. Other possibilities include "Waldorf Salad," "Butter Raisin Biscuit," and "Key Lime Pie."
The taptails are identified solely by number. #1, for example, is composed of Aperol, Passionfruit, sparkling wine, and soda, while the #7 matches seaweed gin with kaffir lime, elderflower, and tonic. The shots, should you choose to go that route, are every bit as unorthodox: Earl Grey Tequila, Oolong Whisky.
(h/t Broken Palate)
Double Chicken Please, 115 Allen Street, 646-678-5452.