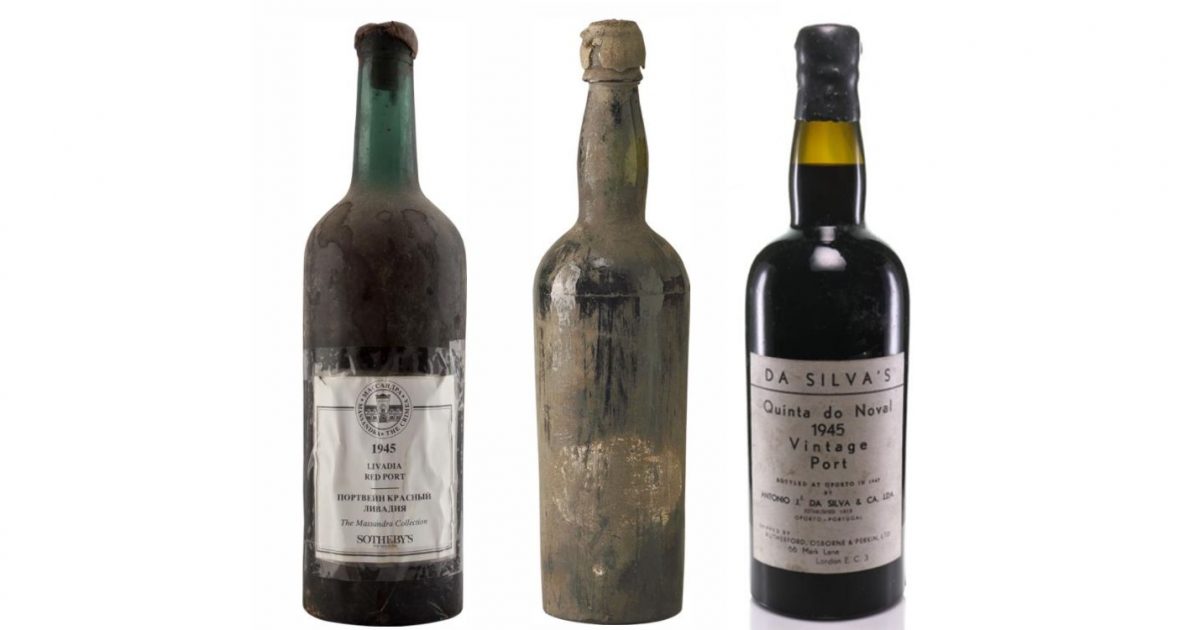 If your holiday shopping list this year includes someone special who is a devotee of vintage fortified wine, consider checking out the selection of the 1945 Ports at Old Liquors. If you're not familiar with this resource, know that it stores over 10,000 collector-grade bottles in its cellars, all sourced directly from trusted auction houses.
What made 1945 such an important year for Port was the climatic conditions in Portugal. After a cold and wet winter season and somewhat mixed spring, the country's Douro Valley experienced one of the most evenly warm grape growing seasons on record. The average yield was only 2 pounds of grapes per vine, and while the continuing high temperatures necessitated an early end to the season, 1945 was a "generally declared year," meaning that at least half of the Port houses registered a Vintage Port.
As a year for vintage Port, 1945 is perhaps comparable to 1912, 1927, or 1955.
Buying these outstanding old bottles doesn't come cheaply. Old Liquors charges $519 for an unknown brand up to $1,399 for several Massandras. If the recipient really matters to you and price is no object, this is the only way to fly.
The complete list can be found here.
See also…
Only 74 Shopping Days Left Till Christmas: Timely Gift Ideas for Food Lovers